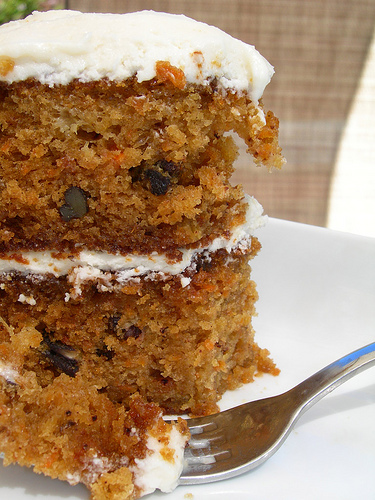 Let the grease glisten, mayo drip, and soda fizz.
Here are three ways to make the magic happen:
1. Veggie Validation. My friend Mike is king of this hilarious move. "Gotta get my greens," he'll say, while chomping dill pickles on the couch playing video games. "Carrots are good for you," he'll smile, while licking thick cream cheese icing off a moist brick of carrot cake. Remember: Anything with vegetables in it fully qualifies as potentially healthy. Now go relax and enjoy some sweet pumpkin pie with a side of onion rings.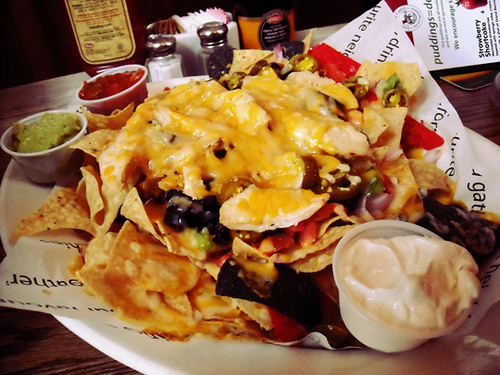 2. Dumbbell Defense. On the rare mornings I venture to the gym for a half-dozen situps and some stretching in sweatpants, I always end up eating a tipsy mountain of nachos for dinner later in the day. "No worries," I'll think with cheese-greasy fingers and salsa dripping down my chin, "I totally worked this off already."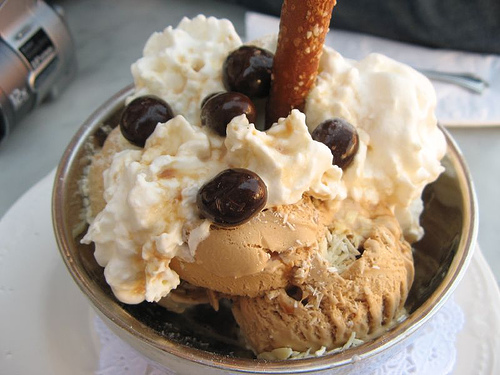 3. Vacation Breakin'. When you go on holidays it's fun to free your stomach from the shackles of the kitchen. Slip into shades and shorts and start breaking the rules in the slow lane. Remember: getting away from it all means putting your feet up and having a third sundae.
Yes, fully justifying whatever terrible thing you're eating is a beautiful eyes-wide moment of taste-based wonder. It's great ditching the guilt once in a while to enjoy a crispy-skinned wiener on the sidewalk or a drippy quarter pounder after the bars on Friday night.
People, we ain't spinning on this rock too long so let's all remember to relax and just enjoy the extra scoop.
AWESOME!
Neil Pasricha and The Book of Awesome will be on the CBS Early Show on Thursday, May 20th.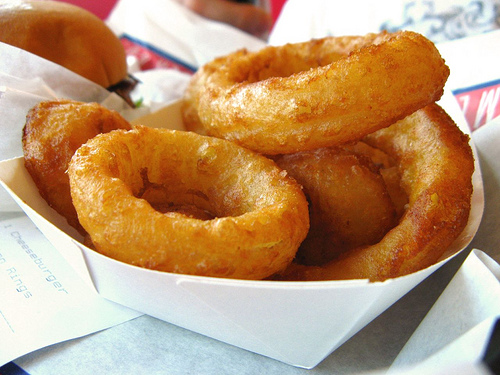 — Email message —
"Hey Neil, yesterday one of my best friends surprised me with the book of awesome, and I have been reading it ever since. Today, in class, we were assigned to give ribbons to people who have made a difference in our lives stating 'Who I am makes a difference'. I would like to give you one (virtually) because your site has helped me notice the things in life, no matter how small, that make every day a little bit better. Please accept my ribbon!" – Natalie