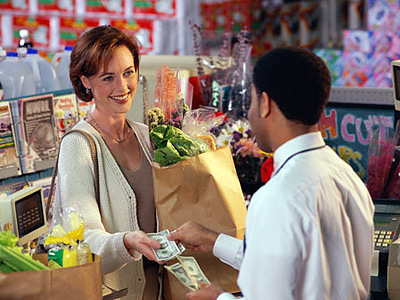 You can do it.
Motor around filling your basket with food before spying the checkouts and picking your poison. Here's five tips for living life in the fast lane:
5. Skip your greens. Keep away from shopping carts full of strange produce. Anyone with little bags of cilantro or parsley is a guaranteed slowdown because they'll force cashiers to look up produce codes.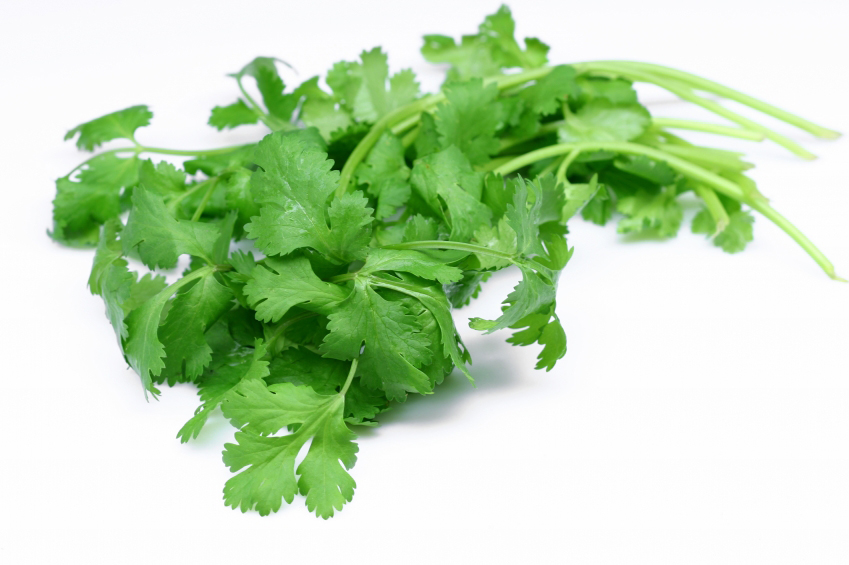 4. Saving spaces, angry faces. Watch out for the single guy holding a box of aluminum foil. Sure, he may look like a quick checkout but he might be a spot-saver for a big-wheeling partner who's about to cruise around the corner with a fat cart stuffed with frozen food. If he's glancing around nervously, avoid the line.
3. Bag the bagger. I hate to break it to you but you're terrible at bagging. Sorry, but look at you — wedging frozen peas beside fresh bread, setting potatoes on eggs, making one bag really heavy and one bag really light. No, you've got to leave bagging to the pros. Since some lines have baggers and some don't make sure you pick one with a helper to get the job done right.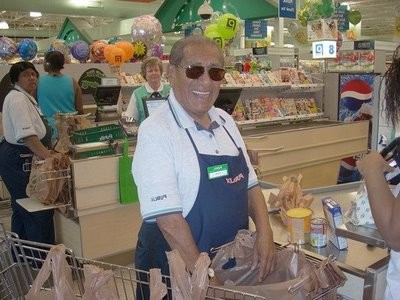 2. Take a flyer on the flyer. Customers holding dog-eared flyers are probably going to ask questions, try to get a rain check, or slowly tear out all the coupons. Just remember this handy phrase: Flyer in tow? That line is slow. Amen, sing it your mama.
1. Mo' cashiers, mo' problems. While scoping baggers make sure you scope cashiers, too. Keep your eyes peeled for quick hands, firm credit card swiping, and purposeful change drawer slamming. Avoid any lane with two cashiers because one of them is in Training Wheel Mode. Support their development silently and catch them next month when they've learned how to double bag.
Yes, picking the fastest moving line at the grocery store is such a great high. When you get it right you're like the undercover cop of the store — spying customers, eyeballing cashiers, and then swooping in smartly to get the job done in style.
You're all class all the time, baby.
AWESOME!
Order The Book of Awesome
Sign up for awesome on email
Join us on Facebook
— Email message —
"Hey Neil, My boyfriend and I found your blog back in September when we started dating. Checking it together quickly became a new tradition and brought us closer as we realized that we both valued the same simple, brilliant things in life. The day the book of awesome came out I got home to find a box sitting at my doorstep — my boyfriend had pre-ordered it for me months ago! To get him back with another awesome gift, for his birthday I made him my own personalized Book of Awesome called "1000 Awesome Things About Us" describing all the awesome things about our relationship. Thank you for inspriring us!" – Julia & Nicky