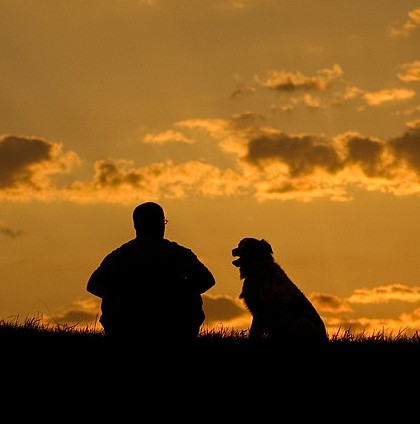 My sister and I killed Dale.
Well, to be honest, the poor goldfish didn't stand a chance. Nina was six and I was seven when my parents let us have our first pet and the slippery slugger swam in our front hallway for ten happy days before being savagely murdered by overfeeding.
See, we wanted to show Dale our love so much we cleaned his bowl regularly, taped ocean drawings to the back of his home, and fed him every time our TV show went to commercial break.
He wasn't a suicidal glutton when we got him but we turned him into one. It broke our hearts to flush him down the toilet and we cried hot salty tears as we watched his tiny orange body swirl furiously into the sewer system.
Dale was the first pet I ever had.
Dale was the last pet I ever had.
My brain tried for years to forget him … but my heart just never could.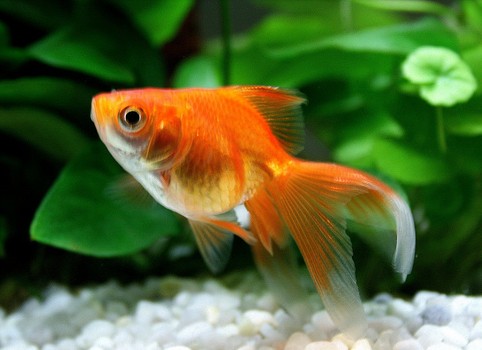 Sure, I took baby steps, moving forward, moving on, hitting the books in high school, driving off to college, and finally coming back to the big city a new person, a different person, with all my pet-murdering baggage behind me.
Pets completely disappeared from my life. I skipped their stink aisle in the grocery store, avoided eye contact with dogs on the sidewalk, and told friends my allergies prevented me from scratching their cat's disgusting belly.
But this all changed a few years ago when I found myself living with a girlfriend who needed to dog sit for her parents for a few weeks. I wasn't working at the time so I became the primary doggiver.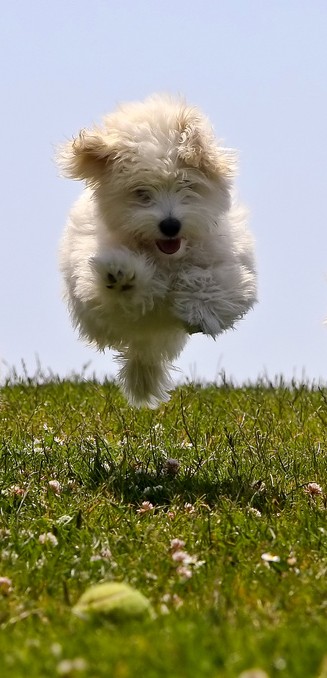 Toby was a tiny black pup who I kept my distance from for a few days. But pretty soon his puppy eyes, sideways glances, and the way he'd lie on my legs while I watched TV warmed my heart. He was my gym buddy and got me jogging in the park. He was my shopping partner and waited patiently outside the store for a lick of ice cream. He was my bodyguard who growled at every dog down the hall. He'd lick up crumbs I dropped on the kitchen floor, cry whenever I left the house, and run around like he'd won the lottery when I came home.
People, I'm telling you: We bonded like glue.
Yes, when Toby finally had to leave I was heartbroken. I stood in the middle of the rain-slicked road watching his paws pressed against the back window of the van slowly disappearing into the distance. As I gazed back up at the apartment building everything felt hollow and empty inside.
Life savagely swirled me and Toby in different directions and I'm sad to say he died a few years later. However, these days every time I see a dog that looks like him my heart does a tiny flip and I remember all the good times we shared. Yes, I run up to that confused Placebo Dog on the street and scratch him behind the ears as my mind photoflashes to Toby sniffing tree trunks, chasing balls at the park, and running with a wagging tongue straight into my heart …
If you're with me here then you know that seeing a dog that looks like a dog you know reminds you of childhood pets, neighbor's yappy mutts, or your Grandpa's best friend growing up. You wonder if they're long lost descendants of your old friends and you smile at the four-legged memories bubbling up from long ago, popping out of nowhere just to say hello.
AWESOME!
Thank you sincerely for putting The Book of Awesome on bestseller lists for 10 straight weeks.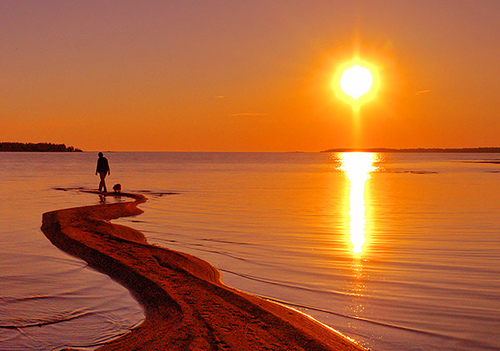 — Email message —
"Today, my ex husband got married. I was a bit down, so I decided to treat myself to a chick flick (Letters to Juliet). Then I decided to stop by the bookstore, and look for a PostSecret book and The Book of Awesome. A wonderful woman took me to PostSecret, but when I was ready to find The Book of Awesome, the next woman couldn't find it on the shelf. The system said they had two copies available. Sure enough, they had just gotten them in yesterday and hadn't put them on the floor yet! So…On a crappy day, I managed to snag a copy of the book that hadn't even been put out yet. AWESOME!!" – Sarah