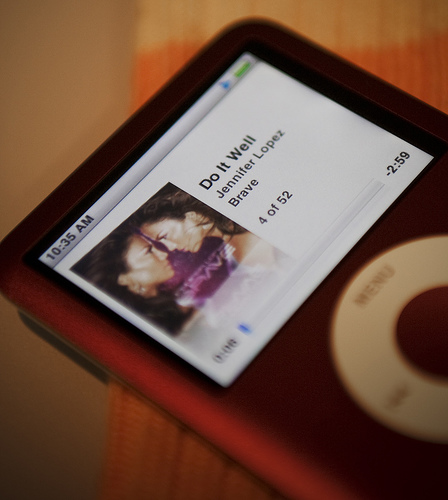 We've all got some.
Just the other day my friend Vanessa and I were grabbing breakfast when we started talking about guilty pleasure songs. As I doused a tower of pancakes in a tidal wave of syrup we laughed about those songs you don't really tell your friends about. You know, it's those tracks on your iPod you're afraid someone will find, your secret bubblegum pop playlist with the ironic title, or the last track on a distant mix CD that still pulls powerful strings on your achy breaky heart.
One of Vanessa's guilty pleasures is The Sign by Ace of Base. Apparently her younger siblings got into it and at first the sugar-coated pop perfection swished and swirled together with Spice Girls and Backstreet Boys beats rising from their basement dance parties. But as she grew up The Sign separated itself and lodged firmly in her brain. Yes, it planted roots and settled in, growing catchy hooks… and fond memories.
For years Vanessa tried pretending her love for The Sign was ironic even though she knew deep down in her heart it was incredibly sincere. Her love never faded and the song kept making its way onto personal playlists and late night dream listens before falling asleep.
The good news is that as Vanessa got older she grew to accept the song, accept her musical loves, and most of all, accept herself. And maybe that's the secret: Guilty pleasure songs are only guilty until you shout them to the world. So go ahead and don't worry, we won't judge you, because we have soft spots for The Bangles, Lionel Ritchie, and Toto, too.
AWESOME!
[youtube=http://www.youtube.com/watch?v=411peUCk854]
[youtube=http://www.youtube.com/watch?v=b_ILDFp5DGA]
[youtube=http://www.youtube.com/watch?v=aCca5mPMp9A]
[youtube=http://www.youtube.com/watch?v=96jFtzVa80A]
— Email message —
"Neil, I woke up this morning in the afternoon, 12:15 pm to be specific, and I poured myself a bowl of cereal. I ate it up while watching some tv, but as soon as I finished I realized it was lunch time. SOOOOO I proceeded to make myself a turkey sandwich with some chips and a cold can of diet coke. Waking up so late that it is necessary to eat two meals….breakfast and lunch.  AWESOME! Your blog and The Book of Awesome continue to make me laugh every day." – Tess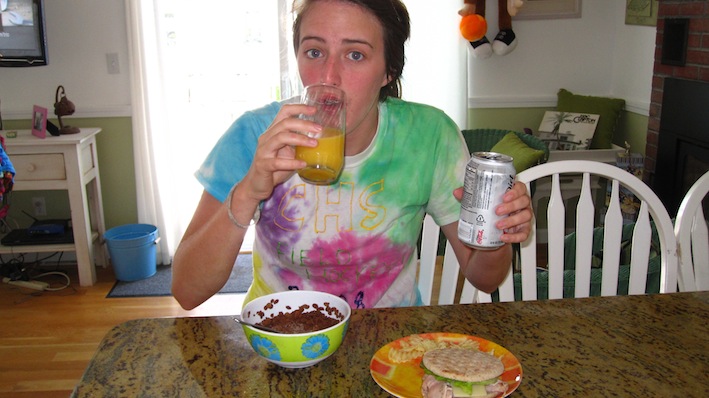 Photos from: here