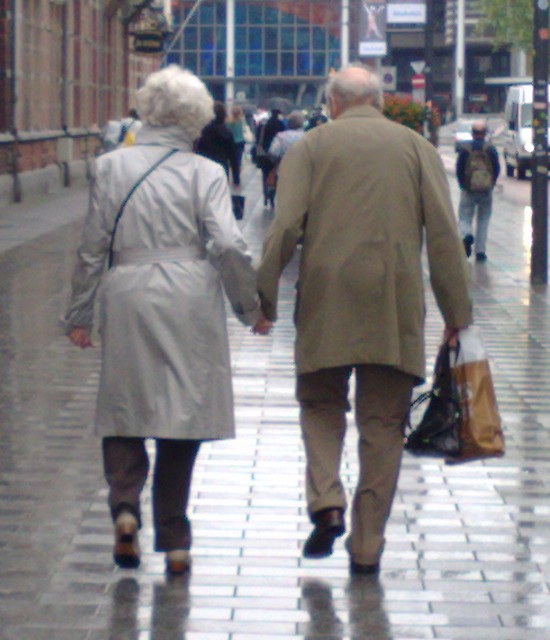 It's what life's all about.
Seeing old people holding hands is a symbol of a lifelong companionship full of knowing glances, inside smiles, and warm feelings in waiting hearts. As you watch them mosey down the boardwalk during the sunset you can't help see the connection of two hands that helped shape the world. Those hands made meals, held babies, mowed lawns, and fixed cars. They held faces, went places, called friends, and touched stars.
They tried and built and grew together. They lived and learned and loved together.
Seeing old people holding hands is a simple expression of long lasting affection that fills our hearts with hope. They show us a future world exists of tied-together hearts and long lives lived with someone we love.
AWESOME!