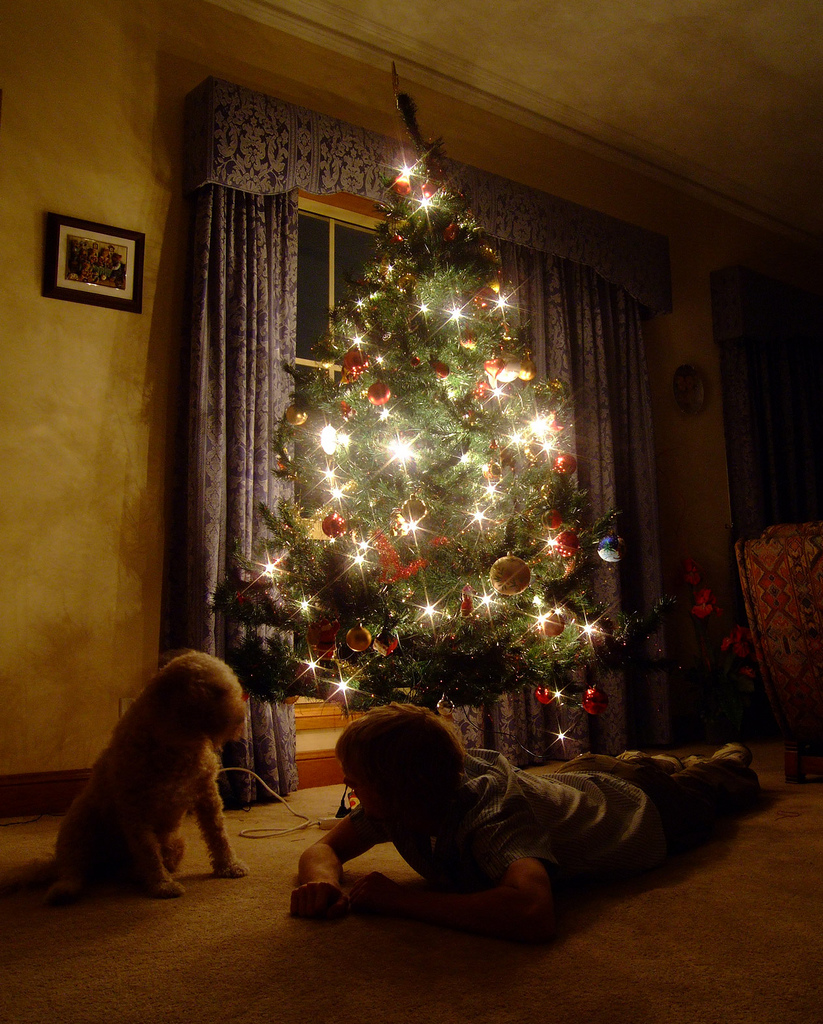 Turn out the lights.
Pull the curtains open and watch as jumbo snowflakes drift past the window, snow-covered kids walk by dragging sleds, and winter winds whisper through the evergreens. Smell the turkey crisping in the oven, listen to scratchy carols spinning in your head, and hear footsteps from the family slowly come together in front of the sparkling tree…
Swipe your daughter's bangs as she lies in your lap, smile at grandpa sipping eggnog on the ottoman, or cuddle up with your cousins in a pile of cozy blankets and comfy sweats on the couch.
Sip that crystal glass of eggnog, sniff the pine of the tree, and relax and share a quiet moment of bliss with someone touching your hands … or your heart.
AWESOME!
Happy holidays, everybody.
Photo from: here