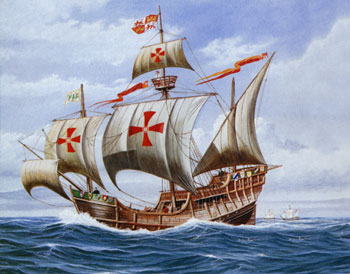 You're a modern day explorer.
Surfing electronic waves, battling pop-up storms, and sidestepping phishing nets, you're mapping the distant shores of cyberspace. Soon it's time to grab one of those extendable telescope things, climb the windy mast, and step into the little basket before staring deep into the thin horizon.
After squinting and staring into the distance your eyeballs suddenly pop when you spot a sandy shoreline full of biting babies, rapping grandmas, and grainy videos of some guy getting squared with a tennis ball. Soon you're yelling to friends on the mop deck, drafting a scroll for the queen, and getting everyone to come visit this new world.
Sure, Captain Cook sailed deep and Christopher Columbus sailed far, but they're not around anymore and brother, you are. Yes, the baggy eyes, carpal tunnel, and painful throat scurvy was worth it.
So today we say thanks for sailing the seas and finding all those distant islands of
AWESOME!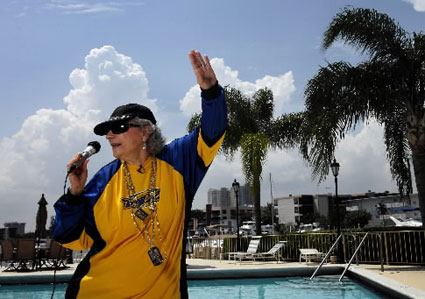 Photos from: here and here