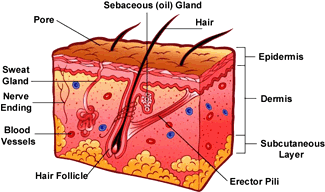 Pop quiz, hotshot.
What are your body's five largest organs?
No peeking, no peeking, we'll reveal the big list later. But for now let's just say skin is top dog and deserves six big props for six big reasons:
1. It's our body's giftwrap. No offense, but you wouldn't look great with your organs hanging out. Blood vessels and big bones, slippery organs and kidney stones, seriously — it's much better with skin holding everything into a tightly wrapped package. Plus, let's not even think about the smell.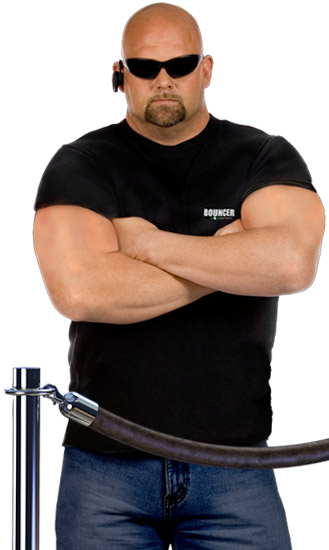 2. Bouncers in dark glasses make for no dirty trespasses. Your skin has three layers — the epidermis, dermis, and subcutaneous fat. The epidermis is on top and it's part of your body's security system — acting like a night club bouncer and sending low-class bacteria and viruses down the street. Now, this is a pretty tough job so new skin cell bouncers are always forming below. You can't see it but your body loses 30 – 40,000 skin cells every minute of the day. This amounts to nine pounds of dead skin falling off your body each year.
3. World's fastest note passing. Sure, we live in crazy days with text messages bouncing to the other side of the world in seconds. But those texts have nothing on the speedy skills of your dermis which contains nerve endings that speed dial your brain whenever you touch something. Garden soil, Grandma Hair, it don't matter — speedy messages ping pong till you know what's going on.
4. Waterproof or bust. Your dermis is also home to your oil glands which squeeze out their slippery namesake oil to keep your skin lubricated and waterproof. Don't worry if you forget the rubber boots and raincoats because no puddle's gonna sog you down.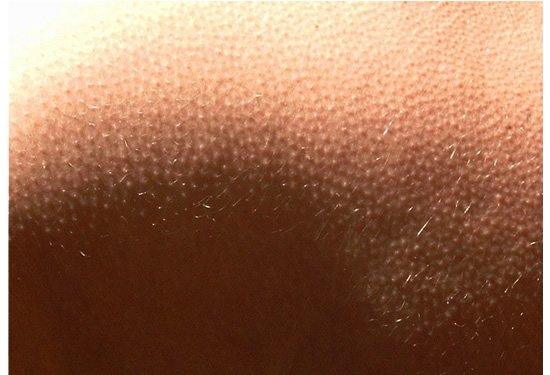 5. A/C and a built-in fireplace. Your epidermis is also full of sweat glands which act like a thermostat in your body. If you get hot running around your body sends warm blood closer to the surface to cool off — causing the classic Red Face Effect. Also, your skin will release more sweat which evaporates and cools you down. Don't worry — when you're cold your skin does the opposite and pushes blood cells down to create goosebumps. These tiny bumps pull your hair up and create little warm air pockets and also produce more oil to coat your skin and keep the heat in. So how about that?
6. Safety shocks. Okay, there's a reason that third layer of skin is called subcutaneous fat. Yes, it's full of fat that helps your body stay warm and absorb shocks. Better to have a bruise on your thigh than a broken bone. I say there's nothing wrong with some junk in that trunk.
People, skin is the largest organ in our bodies and unlike those brown, slippery things stuffed underneath your rib cage, it actually has to look good doing the job. It's bigger than the next four — your liver, large intestine, small intestine, and brain — and covers you from top to bottom to get everything done, day after day, month after month, year after year.
Thanks for being there, skin.
We hereby declare you
AWESOME!
The Book of Awesome is now out in The Netherlands! Check out the cover below.