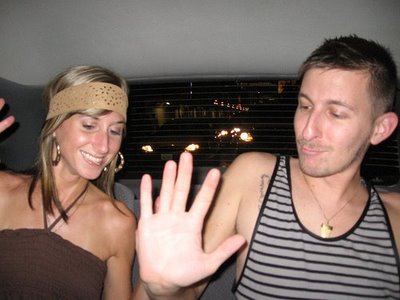 Get down, get funky, get loose.
When the tunes starts bumping and your car starts thumping it's time to dance it off in the passenger or back seat. Slam the glove compartment, roll down the windows, and give these moves a try:
• The Bird. Both the driver and passenger get involved with this one. Each person sticks one arm out each window and gets slowwwwwwww flapping. Birdcalls can be added for effect or just enjoy the ride.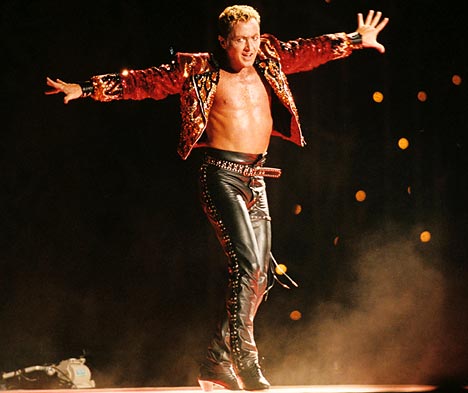 • Reverse Irish Dancing. Michael Flatley was Lord of the Dance with his super-fast-legs styles. Go the opposite by keeping your legs buckled up while getting the upper body bouncing. Head bobs, shoulder shrugs, and flailing elbows? Testify!
• Air Drumming. Bang the dash, bang the windows, and bang those bucket seats. Make sure you point all the air vents towards you and crank the fan for full effects. Bonus points awarded for headbanging so hard you engage the seatbelt.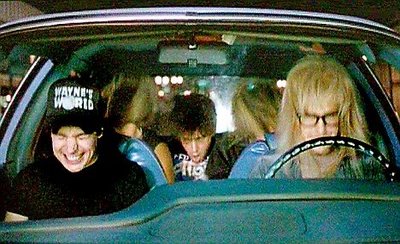 • Air Boxing. This is just a twist on Air Drumming and is primarily used for LL Cool J's Mama Said Knock You Out.
• Mime Dancing. When you're rocking out wearing headphones nobody hears those drums thumping and that bass kicking. But they see you enjoying them both. Lip synching with scrunched eyebrows and wistful eyes is always nice here.
When you can't go outside cause you're strapped in for the ride sometimes it gets blurry and boring out the windows. Cloud float up high and trees whip on by while you sit and itch for some energy and some fun. So when the talking is done and you're cruising in the sun make sure you get those buns bouncing to the beat, clap your hands and stomp those feat, and make some car dancing magic … in your car dancing seat.
AWESOME!
Thank you to everyone who has supported The Book of (Even More) Awesome!
— Email message —
"Hi my name is Tiferet. My 6 grade teacher asked us to write a paragraph for Lang. I chose to write on How To Be Happy. I hope it's awesome enough. Here it is for you." – Tiferet