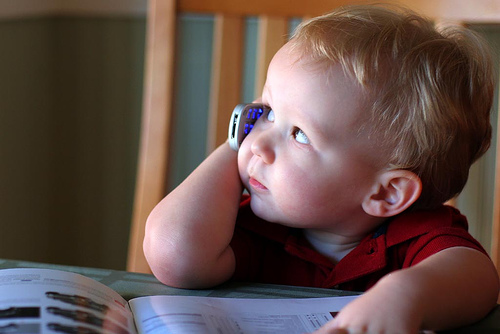 Welcome to the saloon.
Jump off your tired horse, kick your cowboy boots together, and step through the swinging gates into your home away from home. Dusty sunbeams streak through dirty stained-glass windows and shadows fall on your closest friends laughing in a dank and dirty world away from it all. Tip your hat at the girl across the room, slap your pals on the back, and slip onto a cozy stool to trade stories and jokes with the bartender and catch up on all the gossip you missed.
Welcome to the saloon.
Jump onto your cell phone, check your text messages, and log into your email to catch up on forwards from friends. Bleeps and bloops ring from plastic screens as you share laughs with faces in a secret digital world away from it all. Poke the boy across the room, catch up on blogs, and instant message all your friends while skimming all the comments and one-liners you missed.
Losing cell phone service is like temporarily leaving the saloon and heading into the chilly night air for a crisp midnight walk down the black roads of your hometown. It's a refreshing feeling of clearing your head, finding your thoughts, and finally floating alone through our webby world of loose connections.
It can feel great to walk away from it all. But it sure can feel great to pop back in.
Getting cell phone service back after not having it for a while is like stepping through the swinging doors and joining us all back in the saloon.
Welcome home.
AWESOME!
I'd love to meet you Tuesday, April 26th at The Book of (Even More) Awesome book launch at the Indigo Manulife  in Toronto.
[youtube=http://www.youtube.com/watch?v=SXGKfRYRho4]