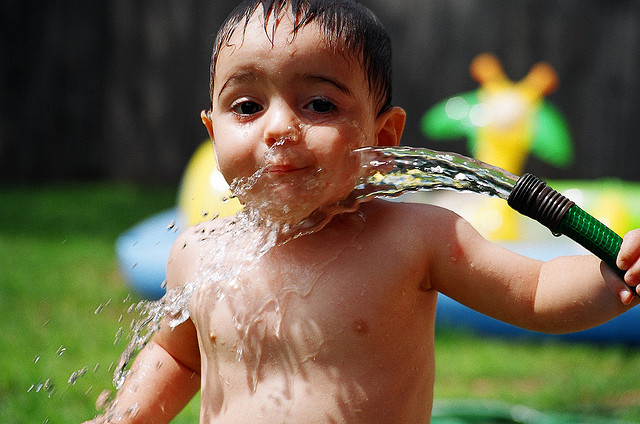 It's the buffalo of the backyard.
Yes, when you're a kid you live off that hose. It's your friend. It's your enemy. It keeps your entire afternoon moving with ritual cool downs, face-spraying entertainment, and lots of rust-and-plastic flavored water to keep you hydrated. Oh sure, sure — maybe it's not technically meant for drinking, but there's just nothing more satisfying than stealing drips from the snakey drain right below the window pane.
Feel free to enjoy your hose drinking with the classic Dribble Pour Technique, chaotic Thumb-Stop Surprise Spray, or the painful Garden Gun Squeeze to the back of the throat. All work just fine but if you're looking for +5 Bonus Points you can try drinking straight from the sprinkler. Bit risky but that's just the way you roll sometimes.
Yes, drinking from the hose in the backyard is one of the places where after having a few sips it's completely acceptable to spray your brother in the face.
Enjoy the summer.
AWESOME!
1000 Awesome Things is now three years old! This will be our last birthday. Read our other birthday posts here, here, and here.