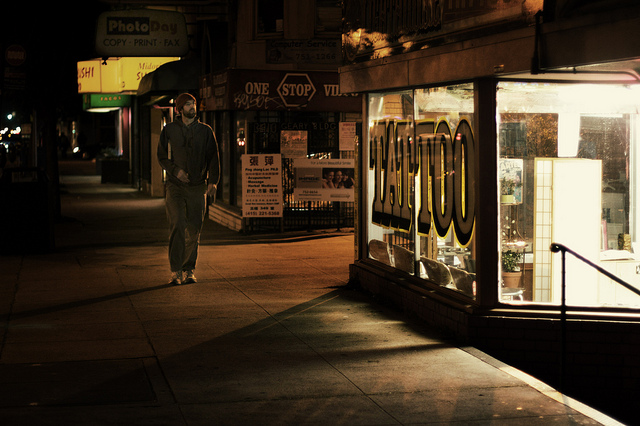 Step into the breeze.
After the sun dips down and the day goes by, the houselights flick on and fill streets with checkery yellow teeth. Moonbeams shine softly on tree branches, warm winds whisper through black hedges, and a still and soothing softness settles over everything like a blanket.
Midnight summer walks help soak up beautiful moments between today and tomorrow. Systems shut down, stresses ease up, and work days fade away as you stroll through quiet streets after dark and quiet paths in quiet parks.
Let the world fade away as you drift to the end of today.
Nothing else matters right now.
AWESOME!
Photo from: here