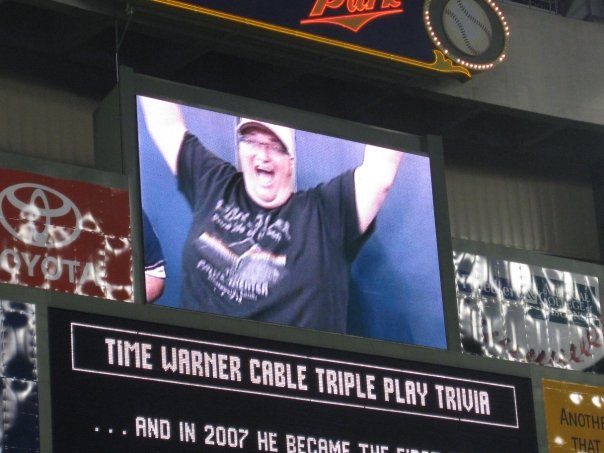 It's a classic scene.
Between innings at the ballgame the camera pans the crowd looking for screaming kids, sleeping babies, and superfans. When the 14-year-olds with the painted chests, Grandma with blue hair and thirty pins on her shirt, or the kissing couple pops on the screen, it's a great little moment.
Everyone in the crowd gets to watch someone blow up to supersize in front of thousands of people. And we get to watch their reaction range from red-cheek blushes, horrified screams, complete indifference, or wild cheering. Nobody knows what's coming, either! We might get a little dance if we're lucky. Maybe even some hip shaking. Or a big two-armed scream of
AWESOME!
Big congrats to Postsecret for launching their terrific iPhone app!
Photo from: here