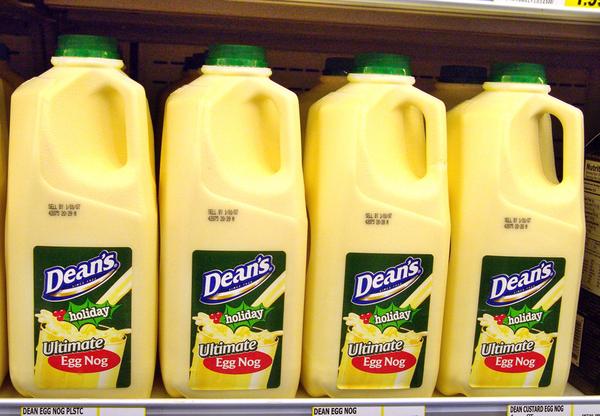 My buddy Mike's a sugar rat.
Whenever I visit his apartment downtown we end up watching movies, playing video games, and ordering pizza. And when we're done snacking I always turn to him and say, "Hey man, you got any chocolate or anything?" We're close, me and Mike, and have long passed the point where we're too polite to only eat when we're offered food. I'll hunt around the man's fridge like it's my own and I expect him to do the same.
Now the funny thing is that when I ask him, Mike usually just heads to the kitchen and starts hunting through cupboards of really, really old Tupperware, under stale half loaves of bread at the bottom of the freezer, and behind dusty food processors above the fridge. Yes, he hunts until he pulls out a surprise pack of unopened Reese's Peanut Butter Cups or peels the lid off a brand new tub of ice cream.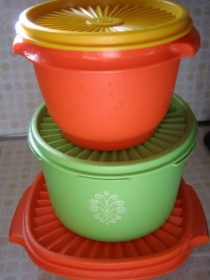 My buddy Mike's a sugar rat.
See, he doesn't trust himself to have the good stuff in view, so he hides it in the cracks and corners of his place and hopes he'll forget it. This is known as the Out Of Sight, Out Of Mind Diet Plan, and it seems to work wonders for him. After all, he doesn't gorge himself on candy bars that much, and whenever a sweet-toothed pal is jonesing for a fix, he just goes hunting until he finds the gold.
I think Mike's whole theory is the same one behind the entire eggnog industry.
Just think! They're saying "Here, enjoy this deliciously sweet and creamy drink, but — ah, ah, ah! You can only have it in December. Here, grind some cinnamon on top, spike it with rum, break out the crystal punch glasses for sugary surprise in your mouth, but — ah, ah, ah! There's none available in the new year."
And thank goodness, thank gracious, thank God for that.
Because if we drank eggnog all the time we'd get pretty fat.
AWESOME!
Woo hoo! The Book of (Holiday) Awesome comes out in four days! If you live in the Toronto area, I'll be at Indigo Bay and Bloor on Monday, November 14th at 7pm, Chapters Brampton on Wednesday, November 16th at 7pm, and Chapters Oshawa on Saturday, November 19th at 2pm. I'd love to meet you there.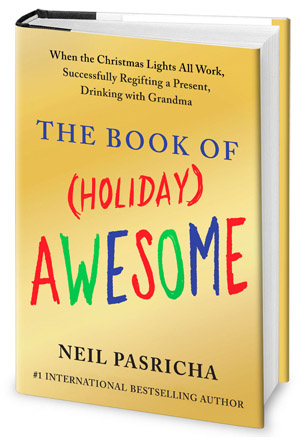 Photos from: here and here