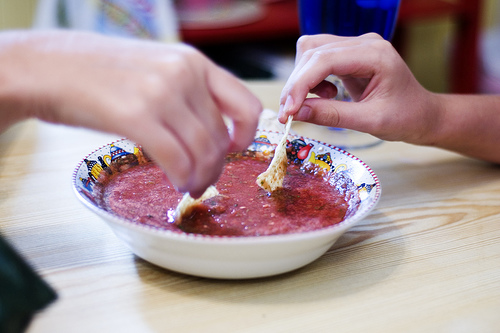 Man, that's one long celery stick.
I'm not sure if just one dip in our communal bowl of ranch dressing will be enough to coat that big green stick with enough sauce to get the job done. No, you better dip the second half in too, wet stringy bits and all, so you really get some creamy flavor on that bland crunchiness left in your hand.
Sure, maybe a couple spit molecules slip into the bowl for your best friend or little brother. But we say that's a small price to pay for well-sauced veggies, salsa coated nacho shards, and dip-covered potato chips.
AWESOME!
Thank you to Santa Claus for making a surprise appearance at The Book of (Holiday) Awesome book event last night at Chapters Brampton! Thank you to the staff for the awesome T-shirts, cookie decorating stations, and photo-booths! By the way, we had Santa read this entry, of course.
Next event is at Chapters Oshawa on Saturday at 2pm!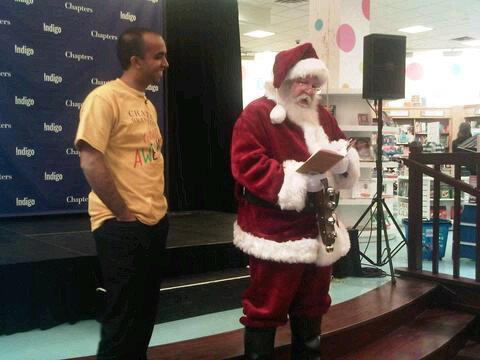 Photo from: here