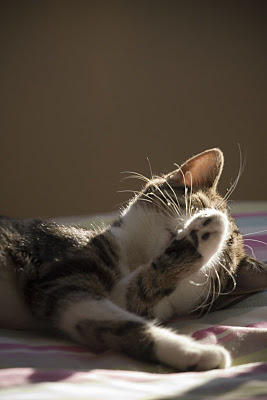 You're like a cat.
Maybe it's Sunday afternoon and you're exhausted after a long week. Teething babies, bickering boyfriends, everything's taken its toll. So when you spot that bright sunbeam shining through the window pane it's time to collapse on the dusty carpet in the front room again.
Dirty dishes and doing laundry can wait.
Now it's time to feel the warmth on your skin, see the red on your eyelids, and let your brain slip somewhere far, far away.
AWESOME!
Join us on Facebook.
Photo from: here