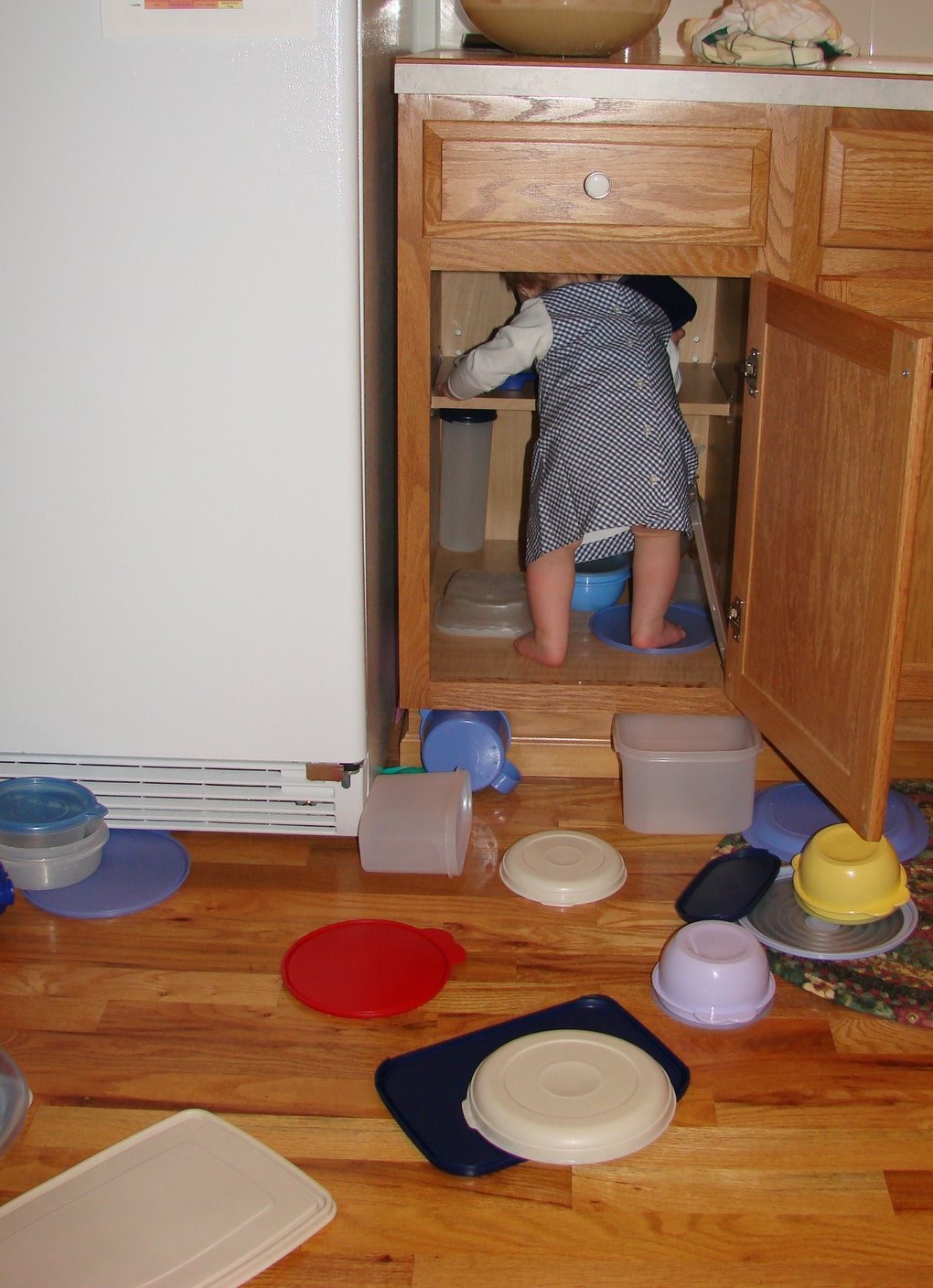 Have you ever seen a plastic factory explosion?
Well let me tell you something, homegirl: It's not a pretty sight. Toxic burnt-rubber fumes fill the air, black billowing clouds mushroom overhead, and factory guys in singed overalls run screaming in all directions. And scattered across the muddy grass and concrete are bits of plastic everywhere. Rogue yogurt containers, melted casserole lids, and stained floral-pattern butter dishes from the fifties all form big messy piles of assorted plastic scraps littered across the parking lot.
Now if you're anything like The Rest Of Us then I'm guessing your Tupperware cupboard looks just like that, too. Whether you've got greasily stained plastic awkwardly stashed in a big drawer beside the fridge, waterfalling out of a cupboard, or hanging in a bag in the pantry, it doesn't matter. It's just a plastic factory explosion that's never organized.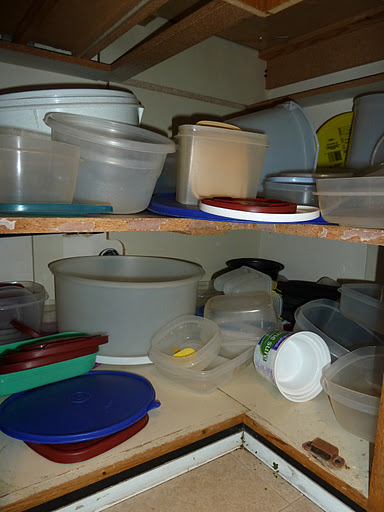 Oh sure, you might have good days. Perhaps like me you organize your entire Tupperware cupboard in a fit of rage one afternoon — sorting lids into piles, sticking containers together, maybe even throwing a few in the garbage. But slowly the mess creeps back in, inch by inch, day by day, until you're met once again with black billowing clouds and singed overalls.
Somehow the fact that each Tupperware has two pieces causes the problems to start. Some lids fit on two containers, others look like they do, and nothing seems to add up. You'd think there would be more lids than containers in the cupboard, too — since solo containers are more likely to disappear holding grapes on a car ride or popcorn for a basement movie. But you'd be wrong! Lids disappear into the abyss more often and you're left standing in the kitchen in high heels at 7am — lidless and late for work, awkwardly switching dishes till you find something, eventually taking your single bran muffin in a giant cake container.
That's what makes it so great when you find the right lid in the Tupperware cupboard immediately. You breathe a big sigh of relief realizing you just saved a frantic five minutes on your hands and knees digging through explosion scrap heaps in the parking lot, looking for survivors, desperate to find a pulse.
Taking leftover pizza to work in peace?
AWESOME!