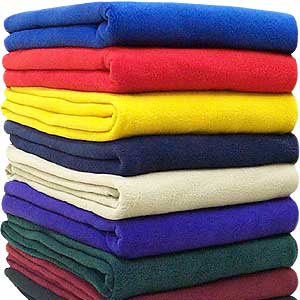 No offense fire, wheel, and printing press.
But blankets are the greatest technology ever invented.
Yes, there we were, running around naked in the plains — shivering in the rains, slipping in mud stains, losing heat from our brains — when one of our Cave Grandparents thought of just tearing off another animal's fur and draping it over ourselves. Sure, maybe it wasn't polite, but it sure did the job.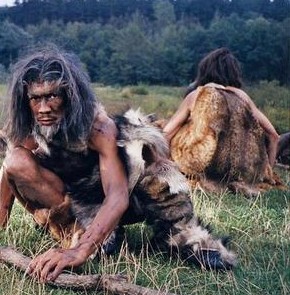 We used this new Blanket Technology for hundreds of thousands of years with literally no advances of any kind, except for chopping off the head, chopping off the paws, and the Snuggie.
To this day blankets offer us so much:
1. Instant protection. When you're a kid blankets fend off monsters and prevent robbers from seeing you. Also, blankets give newborn babies a sense of security, warmth, and closeness that feels like the womb. Which is probably why most of us still sleep with a blanket every night … even when it's hot out. We're flailing, snot-smeared screaming babies without them.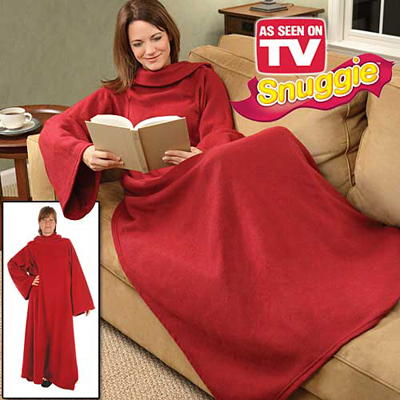 2. Release the flame within. When I was a kid I didn't realize our bodies were giving off heat until a teacher had us breathe into our hands to feel the warmth. We are all little fires — heating up rooms, beds, and planets. And blankets help us capture that heat and blow it back on ourselves. In a way, every piece of clothing we wear today is just a little blanket. Sure, they may be shaped into underwear, sweatshirts, and skullcaps, but they all started off as tiger pelts. Remember that.
3. Saving money, saving ourselves. Cranking thermostats drains our planet of natural gas, heating oils, and big buckets of coal. Since we don't have enough to last forever a vote for the blanket is a vote for our future. And blankets don't expire, fade away, or go bad. They don't need outlets, batteries, or recharging. They just last a long time so we can last a long time too.
No offense fire, wheel, or printing press. Sorry computers, steel, and glass. No offense car, telephone, or microprocesser. But one invention has got you all outclassed.
AWESOME!