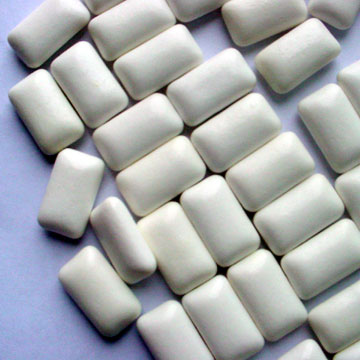 It's always the sweetest.
1. Chicklet style. It's time to crush that hard outer white shell into a million little pieces. You can do the first bite with your two front teeth (aka The Bugs Bunny) or you can get your back molars in the game from the beginning. Either way, the first bite is your chance to get those superminty shards scraping around your inner cheeks before they quickly dissolve and thousand remaining chews all become the same.
2.Bubble gum cube style. Have you ever had a dentist put that goop on your teeth to make a special imprint? That's exactly what the Hubba Bubba first bite is like. You can pull it out afterwards and check out your cavities. In a way, you're like a forest ranger picking up fox tracks in the mud.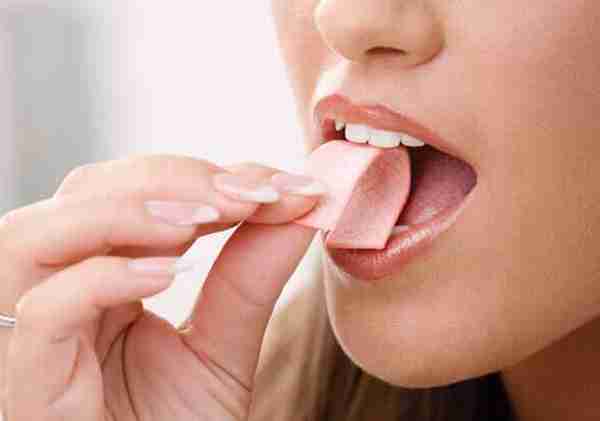 3. Juicy Fruit Stick Style. When you have one of these long, flat, and thin pieces of gum you should always curl it onto your tongue like in the commercials. If you did it right the gum sort of swirls together like a snake and you can push it to either side of your mouth for the big bite.
4. Bazooka Joe Style. Those small tiny rectangular pieces of gum are the worst. They are hard as rocks and that first bite might break your teeth. Ideally you get someone else to bite it for you and then take over after that.
Listen up, people: We've been chewing gum together for over 100,000 years. So today we stop for a moment to nod back at all our cave-grandparents freshening their breath in The Stone Age and smile at the pure and simple joy that comes from that very first bite.
Chomp it loud and chew it proud.
AWESOME!
Join us on Facebook and follow us on Twitter.