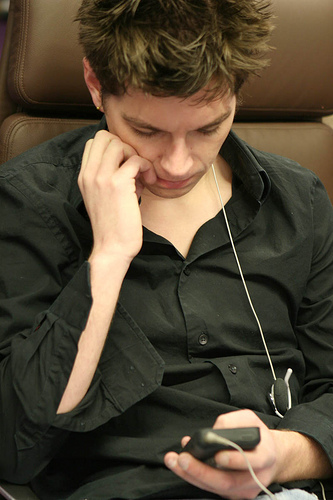 Maybe a quiet haze drifts in your dorm as you worry about upcoming exams and patchy friendships. Maybe your heart just got flattened by a runaway relationship and the knots in your stomach are twisting and burning. Or maybe you're trekking cross-country with a backpack and a dream and are suddenly sucker-punched with a jabby stab of loneliness.
When you're pumped up, pumped down, shaken sideways or rattled around, it's always comforting to share a moment with a song or lyric that perfectly reflects your mood. Sometimes it seems like they're singing right to you.
So come on and smile along, nod quietly to the song, and push ahead, plow forward, and soldier right on.
AWESOME!