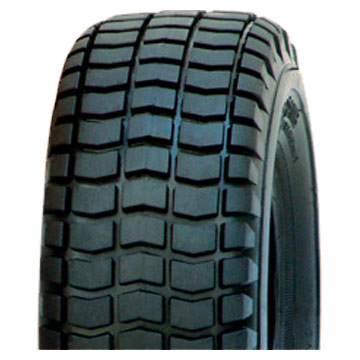 A friend and I were out recently buying a new set of tires for the balding Spaldings on her old Mazda. This was her first time buying tires, so we basically listened to the sales guy's advice on what she should get.
"Well, you know the Eagle Eyes are pretty good," he began "They're better for winter driving than the Commanders, but not as good as the Ice Claws. But then again, if you're on a budget then there's nothing wrong with the Destinys. Sure, they've got a slightly lower mileage than the Evertreks or the Neverending Trails, but they're definitely going to be better bang for your buck than the Hunter XTs or the Peregrines."
Seemingly targeted at the little sack of testosterone hanging in the back of guy's brains, tire names conjure up images of grit, muscles, dirt, and birds of prey. I think we have to presume the big tire companies tested other names, but they just got the thumbs down from the focus groups. That's why you can't buy a set of Flying Chickadees, Sidewalk Renegades, or Rainbow Escapades.
But however they came to be, one thing's for sure — tire names are a tiny bit of hilarious nonsense we can all enjoy.
AWESOME!