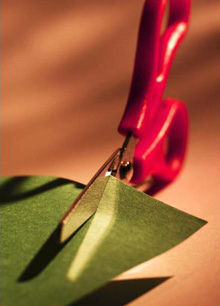 When you hear scissors cutting through a sheet of construction paper, you just know there's some fun about to happen. The table is probably covered in glue sticks, glitter, pipe cleaners, and googly eyes, and everything is set for a day full of crafts with the camp counselor.
In some ways, this is essentially the kid equivalent of spreading tools out across the basement workbench before building a shelf, or taping windows and opening paint cans to get ready to coat the kitchen walls in a new shade.
Yes, the sound of scissors cutting construction paper is the sound of important work about to happen. It's the sound of creativity bubbling. It's the sound of ideas blossoming. And it's the sound of some decent fun on a rainy afternoon.
AWESOME!
Photo from: here