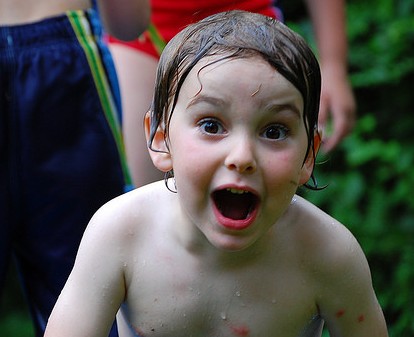 Big news, big news.
I've got a new girlfriend.
Her name is Leslie and she's a kindergarten teacher.
Now, one of the things I love about her is swapping stories after work because we do such different things. I work an office job in the suburbs so I tell horror stories of yellow-font-on-white-background Powerpoints while she talks about teaching kids to tie their shoes.
A few weeks back she asked her students what they wanted to be when they grew up.
One boy wanted to be a veterinarian, one girl wanted to be a scientist, and then a shy girl got all excited, her eyes lit up, and she waved both arms in the sky until Leslie answered.
"Yes Jessica, what do you want to be?"
"Oh, oh, oh!!! I want to be a farm!!!"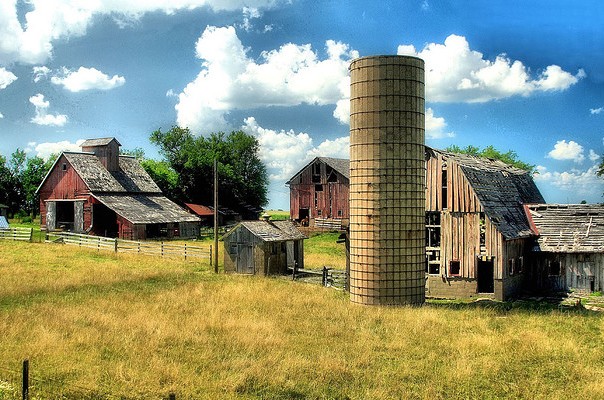 Now, Leslie didn't want to kill the kid's creativity despite the challenges of morphing into a few hundred acres of soybean plantations so she softly challenged back a bit to see where she could lead the conversation.
"Jessica, I love farms too! There's horses and barns and trucks! There are people driving tractors, people milking cows, and people feeding chickens. Do you want to be one of those people!?"
Jessica's eyebrows scrunched up and she squeezed her tiny nose like a pig before looking up in a head-twisty daze.
"It's hard to be a farm because a farm is a place," Leslie continued. "It's somewhere we find a lot of different things. You could be something at a farm, though. Let's say for a second you couldn't be a farm. Is there anything else you'd want to be?"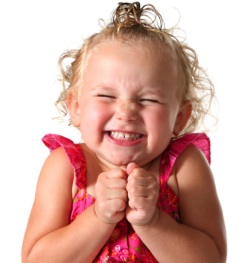 Jessica put her head in her hands for a few seconds before getting really, really excited again. Her mouth dropped open, her eyeballs popped wide, and she started flapping her arms like wings. She started breathing really fast as her body boiled to the brim with adrenaline and her brain fired electrons in all directions. Then she looked up at Leslie with a skyrocketing energy and the blood-boiling force of a thousand trains before jumping off the carpet and yelling out again.
"Oh, oh, oh!!!"
"I want to be a pumpkin!!!"
AWESOME!
Pre-order The Book of (Even More) Awesome after reading the first 20 pages!
[youtube=http://www.youtube.com/watch?v=pFlcqWQVVuU]