Do you remember your Worst Sleep Ever?
Man, I sure do. I tell you, it was back when I was in college and a few friends and I drove a skiddy van across a snowy highway in the middle of a blizzard to crash with my friend Chad. It was a cold weekend full of laughs and catching up with friends who had all been yanked apart after prom and high school gradumacation.
Now, it was late Friday night in this quiet college town when a few of us headed home to hit the sack. Of course, there were no fresh linens, soft pillows, or fluffy towels laying on pull-out beds there. Nope, all we had in that cold, dark basement were a couple ratty couches, a hollow wooden door to the blizzard outside, and a giant wall full of cheap ticking clocks all set to different timezones.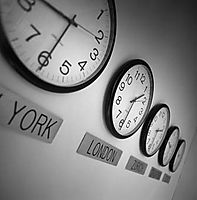 Well, what choice did we have?
We made little beds from couch cushions, used sweatshirts for pillows, and covered our shivering bodies with zippery, snow-smeared winter coats. As if that wasn't bad enough, the clocks tick-tick-tick-ticked all night, and somebody got home really late and left the back door wide open. Nobody noticed until morning when all our teeth were chattering and there was a foot high snowdrift under the ping pong table.
It was a nightmare, but I know you've been there, too.
Power-napping on bumpy airplanes, crashing on a flabby futon or jabby mattress, sleeping in a rainy forest in a leaky tent, you've had your fair share. Bad sleeps, sad sleeps, sack-pillow heaps, weird alarm clock beeps, and through it all you enjoy long, fidgety nights of groggy pillow turns and fuzzy blanket burns.
But after those killer sleeps in nightmare paradise, it's always a great feeling to return to the warm and cozy comfort of your sweet, heavenly bed. Yes, you're like a bear scraping together filthy leaves and warm mud for a long winter of hibernation or a soaring eagle swooping home from the windy treetops to the twiggy goodness of your comfy nest.
Your dented pillow, warm flannel sheets, and preset alarm clock wait for you.
So welcome home, baby.
You made it.
AWESOME!
(There's an update in the Book section)