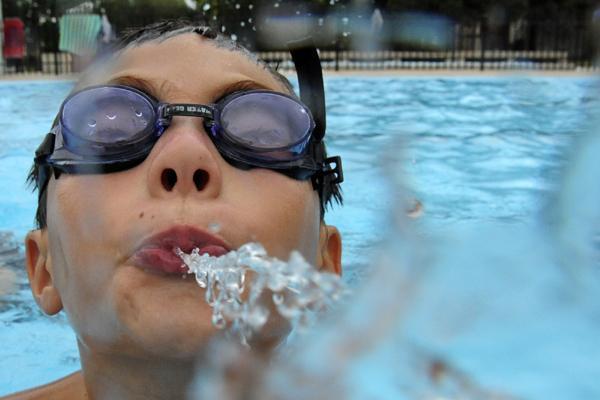 Okay, admit it.
You've done it, I've done it, we've all done it together.
And sure, peeing in the pool is a bit of a social faux pas, but dang girl, it sure feels good, doesn't it? After all:
Mini hot-tub. You get that classic hot cloud effect, where suddenly there's a nice warm water-diaper hanging around you. Yeah, yeah, it's gross, but don't worry. It's sterile.
Feel that drain. Because holding it in isn't good for you, either. So just let it out, let your bladder relax, and enjoy the feeling.
It's a secret. Unless you tell others, of course, which isn't recommended. But there's something sweet about keeping this one real quiet. Especially because the pool's probably half urine, anyway. Admitting you just peed will result in everyone else admitting they peed, too.
Now, peeing in a lake is a decent alternative, but without the big dose of chlorine you might actually get someone sick if they go under and swallow a mouthful. And that just really wouldn't be funny.
No, it wouldn't be funny at all.
AWESOME!